Trekking Tips For Beginners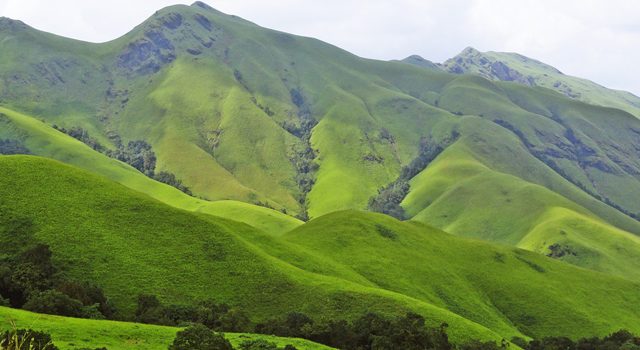 Trekking is without doubt an exhilarating experience, beyond compare. However, most of the popular treksTrekking is without doubt an exhilarating experience, beyond compare. However, most of the popular treks are tough and strictly not for beginners. As an amateur, you might feel confused as to what you should or should not do while setting out on an excursion.
But being a beginner does not mean that you cannot go on an exciting and memorable trek. All you need is to keep in mind some basic tips and guidelines.
Ensure That You are Physically in Shape
A rudimentary medical checkup should be the priority before even planning a trek. It's not unusual for most beginners to suffer from cold and cough, upset stomachs, etc. It is your responsibility to inform others or the leader of your group if you have any medical conditions.
Do Adequate Research
The research and planning should be carried out very carefully. An exhaustive approach is preferable, more so if you are a novice. Pay close attention to the terrain and climate that you may encounter at your destination during the trek.
Choose an Easy Route
As a beginner, you should not opt for the tougher trails as they are more suited for the seasoned and experienced. Choosing an easy route will be a wise move to get a taste, gain experience and be prepared for bigger things down the line.
Scheduling
Make a comprehensive schedule – designed as per the climate and location of the destination. Make sure that you have informed a friend or relative about your plan in advance so that they can come to your aid in case of any problems.
The Budget
Take into account related expenses such as for food, accommodation, travel, etc. The money you take with you should be more than adequate to cover what has been estimated, as many unforeseen expenses may arise during the trekking trip.
Essentials and Packing
As a beginner, be warned that the food and water are something that may not be available during the trek. Hence, it's better to carry them with you in sufficient quantity. Ensure a few changes of clothes of good quality as well.
While packing your stuff, you should divide the equipment accordingly. Heavier items should be distributed uniformly and frequently needed stuff should be easily accessible.
Basic Essentials
Here is a basic list of items you must bring along with you on your trekking tour:
Trekking boots (Ideally Waterproofed)
A sweater or Down jacket for chilly weather
Two sets of clothes
Waterproof / rain-gear with a hood
Personal first-aid kit including medication for common ailments
Tablets to purify the water
Toilet kit that includes extra towel, toilet paper and soap
Torches with additional batteries
Sunglasses
Water bottle that can hold sufficient water
Pocketknife
If you do not have the habit of walking long distances, you should try covering short distances at first. Fatigue is the common problem that beginners usually face while on a trek. Always keep your limitations in consideration. Being aware of your physical strength and endurance, you are best poised to make your own decisions.
Keep the above in mind, and you will get to experience the ultimate thrill on a trek!